The Maryknoll College of Panabo, Inc. aims to provide curricular and co-curricular programs and activities that foster holistic formation of the students. To ensure the optimum growth and development of students, provisions are formulated for the productive implementation of all its developmental programs. This primer serves as a guide for students and parents to know and understand the operational procedures of the school. It contains the school seal, the history of the school, vision, mission, core values, objectives and goals, important policies, rules and regulations, school directory, learning modalities and platform of academic, netiquette, services and facilities offered.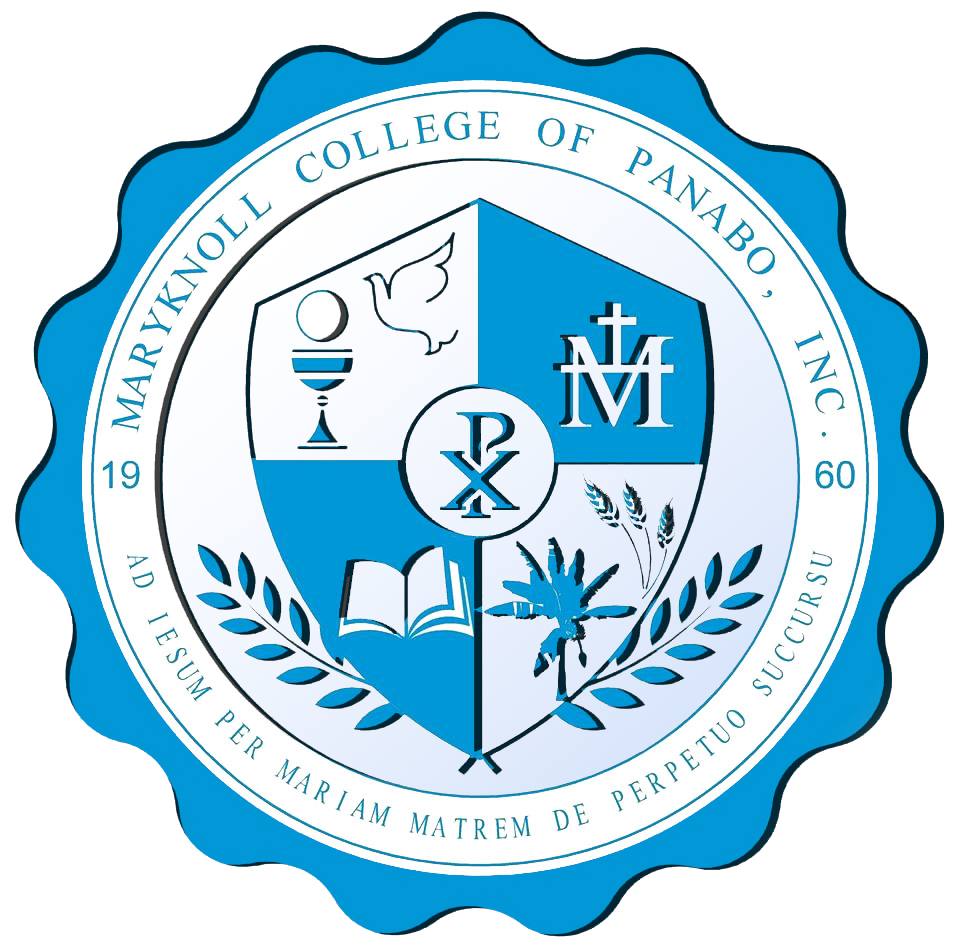 Symbols
Crown – diocese of Tagum (Christ the King) and Sto Niño (Sto Niño parish)
Laurel leaves – special achievement / knowledge
Chi rho – Christ / Christian
Marian Symbol – Maryknoll / marian
Book and quill pen – knowledge
Roman post – college
Laurel symbolizes MCPI as a place for victory, success, and triumph for both the institution and the students
Christ depicts as the center of the life of the institution and students
Marian symbol shows the special devotion to the Blessed Virgin Mary
The Host, Chalice and the Bird signify our commitment to the Eucharistic celebration through the guidance of the Holy Spirit
The Book denotes learning, knowledge and the adaptation of new filed of studies and technological changes
The Banana represents the main livelihood of people living in the area where the institution founded
Historic year encrypted in the seal-1960 which indicates the year when MCPI was founded and launched
White and Blue stand for the spirituality, peace, integrity, commitment, social responsibility and its school core values which anchored on the guidance of our Patron saint, St. John Vianney and intercession of Mama Mary.