Community Extension Service(CES)  Program
The Maryknoll College of Panabo, Inc as a member of the Catholic Educational Association of the Philippines aims to serve as steadfast and effective agent of change through transformative and excellent Catholic Education in the different dimension of human life. Also, MCPI as part of the Diocesan Catholic Institutions believes that its primary mission is to form a community of dynamic and competent individuals. This aims for a holistic transformation of its members to become effective instruments in realizing the mission of Christ. With the programs established, it will surely assist the fullest development of all God-given talents of each member of human community.
The community Outreach Program is the response of Maryknoll College of Panabo, Inc. to the prevalent needs of the community. It is an important instrument that links the classroom to social reality and thus facilitates a more dynamic learning. In the process, students develop a Christian orientation with emphasis on in their chosen profession with love and service for others, especially to the underserved
Since 2009, MCPI has been actively involved in community outreach services in the depressed areas of Panabo City. That is why the Socio-Pastoral Office is established to have a functional office that will implement school's community outreach services. Through this office, the institution wish to heighten social consciousness especially towards the marginalized sectors of the society.
Objective of the Program
To address basic and other developmental needs
To empower individuals, families, and communities in improving the quality of living
To foster sense of accountability through strengthened communal solidarity; and
To establish an inclusive environment where everyone performs inherent roles as a mission for God and the community
COMMUNITY OUTREACH ACTIVITIES
Adopted Community
Brgy. Sto. Nino, Panabo City
Rosalio . Gotera – Brgy. Capt.
Purok Caimito (80 families )
Ruben Liguid – Purok Leader
Purok Santol (80 families)
Roberto Bitang – Purok Leader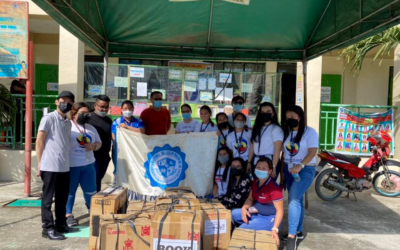 On November 18, 2021, to celebrate the National Reading Month 2021, the school conducted a Book Donation to the different public schools in Panabo City especially the Sto. Niño Elementary School where most of the children form the Adopted Community are studying. The...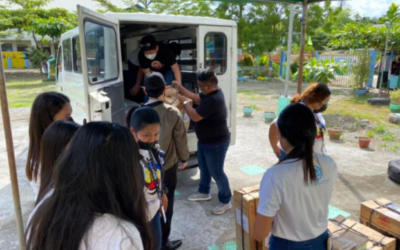 by Pajente On November 19, 2021, MCPI's Socio-Pastoral Office headed by Sir John Ralf Teman carried out a book drive for public schools here in Panabo, namely Sto.Ñiño Elementary school and San Vicente National High school. The Project was made...