Visualizes as a primary center in the provision of instructional materials services using the best technology available.
As a center of intellectual inquiry, provides resources and place for resourceful discussion, research, and cultural activities that support the vision and mission of the Maryknoll College of Panabo Inc. and its curricular needs.
Goal
Deliver excellent library and audio-visual services and provide the best possible resources on behalf of instruction and research. In pursuit of this goal, development efforts are made:
1.) Development of the library and audio-visual collection focusing on the curricular needs of the school and in the field of instruction.
2.) Automation of the library services for the fast retrieval of information resources.
Objectives
1. Procure and organize print and non-print materials and other library resources to instruction and research in the evolving subject areas of the curriculum;
2. Provide easy access to collection and holdings;
3. Serve as a center of reliable information; and
4. Develop, enrich, update, and maintain the library and audio-visual collection to support the program offerings of the institution.
5. Use technology to improve the delivery services and resources.
6. Enhance the information literacy of the library user to ensure greater access and utilization of the resources.
7. Engage in staff development activities that will enable library staff to continuously improve services in an ever-changing information environment.
8. Develop library programs that uplift literacy and build learners reading culture in the community.
Library Hours
07:30 AM – 04:30 PM
11:30 AM – 12:30 PM (Lunch Break)
Books
Mauris blandit aliquet elit, eget tincidunt nibh pulvinar a. Vestibulum ante ipsum primis in faucibus orci luctus et ultrice
Technical Services
Acquisition – handles the acquisitions, bibliographic services, selection, ordering and procurement of books, non-print materials, periodicals, equipment and other library materials.
Cataloging – takes care of the bibliographical description, classification and automated processing of the materials. It also maintains Card Catalog, Online Public Access Catalog (OPAC) and the shelf list of the library.
Binder and Repair – the maintenance of the books through mending and minor repair and the preservation and conservation of library materials.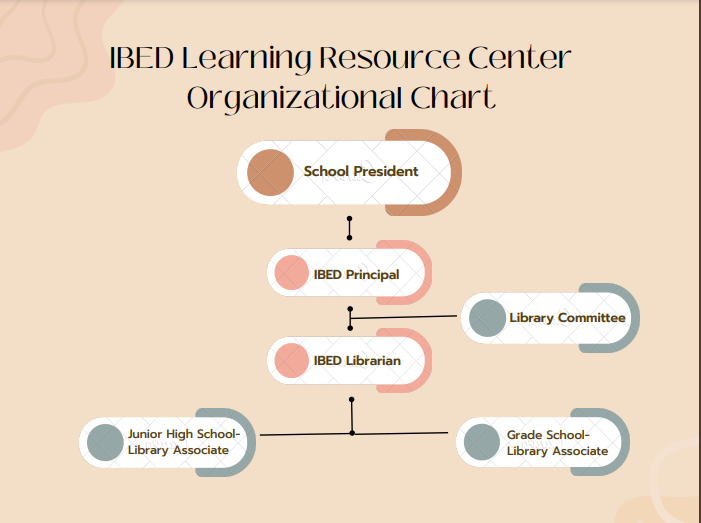 Different Sections of the Library
Books
General References
Philippine Publications/ Filipiniana
Fiction
Circulation
Easy or Picture Books
Professional Books
Textbooks
Periodicals
Journals
Magazines
Newspaper
Audio-Visual Materials
Sound Recording
Video Recordings
Computer Disc
Graphic Materials
Maps/ Globes
Pictures
Charts
Posters
Educational Toys
Vertical Files
Pamphlets
Clippings
Gender and Development
Special Collections
Reference and Information Services
Librarian entertain queries and assist users in accessing information.
Circulation Services
Book Lending Service – is an organized process for using books both on- and off-site for reservations, borrowing, returning, renewing, overdue, replacing damaged or lost books.
Periodical Services
Indexing Service – providing important index of journal articles.
Electronic Library Services
The library also offers access to electronic information sources and internet searches in addition to printed resources.